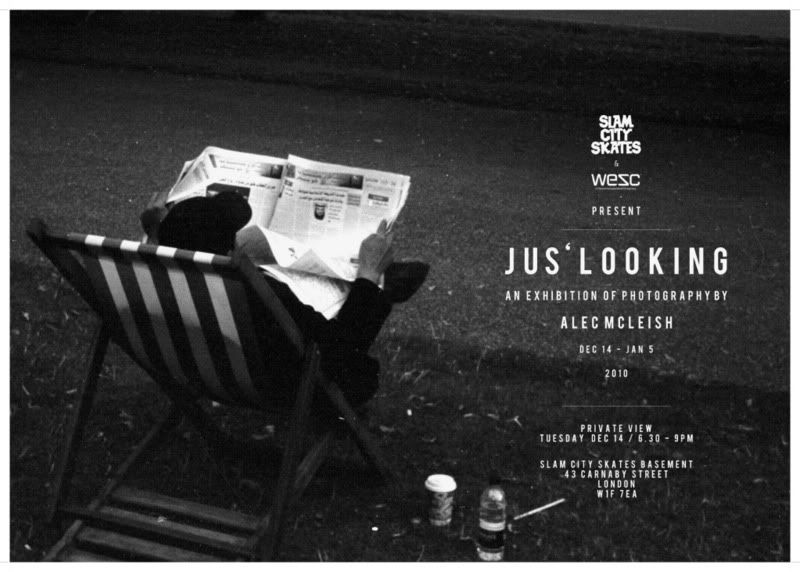 Alec McLeish, in his first solo exhibition will be showcasing a compilation of shots, taken between the U.K and France, which focuses on  a certain intimacy and candid approach, which many fail to utilize in their work. I've been looking at his blog for sometime now, and its clear that his approach and technique is pretty sick; spanning over a series of subjects and vibes. It's awesome to come across more and more photographers pushing forward and in some ways, preserving analogue photography within the modern age; its equally awesome that for his first solo exhibition, it will be hosted at London's WESC x Slam City Skates Store, on Carnaby Street. Head down on Tuesday the 14th for the private view, 6:30-9:30 to check out the work and enjoy the free beer!
It'll cost you just over a tenner to get down to London via London Midland trains, and just under via coach.
Catch it from December 14th till January 5th.
43 Carnaby street, W1F 7